What do I do as a SEO freelancer?
This may sound like a simple enough question but there are thousands of SEO freelancers, with varying levels of effectiveness and experience, all providing a unique service. I supply 14+ years of SEO experience to your business, applying everything I know to grow your rankings quickly, sustainably and in a way that is commercially viable. The only effective way I know to do this is by being relatively hands-on or heavily involved through consultancy.
Typically, my first real objective with a new client is to present a macro-level view of the website – through the eyes of organic performance and technical standing. This will give us a clear route to key deliverables, looking at what needs fixing, growing, removing or adapting, to get the best organic uplift possible. I'll help establish keywords of interest which tally up commercially, provide cohesion with PPC channels and effectively guide you through the planning stages of SEO.
Once the plan is in situ, this is where the service often diversifies towards the client's needs – I can be as hands-on or hands-off as possible. Many clients will have large in-house teams to execute the strategy all the way through to smaller, agile teams, wanting me to carry out the changes on their CMS. One thing is for sure, by the time we reach this point in the campaign there will be a clear strategy, quarter plan and direction of travel – with regular intervals to gauge success.
How much do I charge for SEO services?
I hear regularly that the way SEO is typically priced can be challenging – so many different structures from fixed retainers to fluctuating day rates. I've spent a lot of time working within agencies, within DTC and B2B companies and have only really found one pricing structure that works. I provide all my clients with an hourly rate and decreased day rate when block booked. This allows my clients to scale up or down based on their requirements and I don't force my clients into any fixed-term contracts. The only aspect of my service that should retain you is the results and ROI.
A typical client will pay for 5 hours upfront to get the campaign running, from there, they are invoiced on the 1st of each month (or the next working day) with the hours spent on the campaign – I provide 14-day payment terms for most clients. I help clients plan ahead when it comes to paying for SEO, I can create thresholds whereby I will update clients on spending hitting certain levels or cap the time being spent, so there are no surprises when the invoice lands.
I've been freelancing for almost 2 years now and I've worked with a large selection of clients and agencies. Here is just a small amount of brands I've worked with and testimonials I have generated over this time. For more information on previous experience, please visit my Works section.
We've been working with Shane for several months now across a diverse range of SEO projects. He is immensely knowledgeable across a multitude of topics and has helped us deliver best-in-class analysis in several, highly technical briefs. We would have no qualms in recommending Shane as a proficient and reliable additional pair of hands to any digital team.
Shane is very easy to work with, he's responsive and gets down to the business immediately. Shane is very much results orientated which is super important when you work with targets, goals, budgets etc. That also means we are on the same page and trying to achieve the same results!
Our website seemed to have some index problems and low visibility in key areas; we were targeting local clients. After identifying the core issues with the site and rebounding it with a new content strategy, we are seeing a big uplift in leads. So far we're delighted with the progress of the site and are looking forward to the wider success of the site and improvements in visibility.
Shane produces practical strategies that deliver results. Whether you are thinking SEO or PPC, I'd hire Shane in a heartbeat.
Shane delivered a very informative SEO workshop for Durham City Incubator which really helped the start-ups on the programme. Shane shared his SEO experience by providing a step-by-step approach to developing a clear SEO strategy, debunking many SEO myths and providing some great tools to help.
Nothing is an issue when working with Shane, he clearly knows what he's doing in his field and I would have no hesitancy about recommending him. We have seen our brand grow and gain busier traction online in a short period of time. Thanks Shane.
We have been working with Shane on our Adwords campaign for about 6 months and have seen immediate results, his advice and knowledge have been invaluable in helping us to plan our future strategies for online growth.
Having Shane onboard to help drive and develop our Google Ad account was always a no brainer. He brings in an incredible amount of experience and knowledge of the latest updates in Google and Bing. He fully understood our objective and has excelled and continues to drive success for our website.
Working with Shane has been a breath of fresh air, not only has he completely revamped our Google paid advertising which has seen a positive impact on the level of traffic and the quality of the traffic resulting in more enquiries, he also offers advice and suggestions in plain English meaning that even the most uninitiated can understand the processes, progress and work involved. I would highly recommend Shane to any business looking for a skilled professional to improve their SEO and PPC programs.
Freelancers don't always provide a consistent service; it's really important to find a freelancer that fits within the framework of your business but also provides that added value of expertise within the service they sell. Although this section of my site is all about me and my services, I'm not publishing an autobiography here; I'm going to try and focus on key areas which I think set me apart and benefit my clients.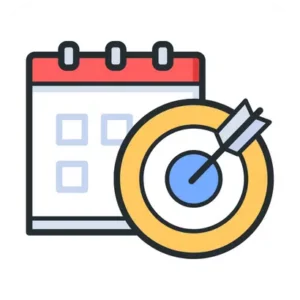 What does this mean? I look at campaigns through lifetime value, ensuring all subsequent orders, sales and favourable actions can be tethered to a marketing activity. This could be through tagging entries in CRM through to working with sales team, but when you open up attribution, traceability and long-term value, this very much changes the dynamics of any campaign I run – as it often provides true ROI.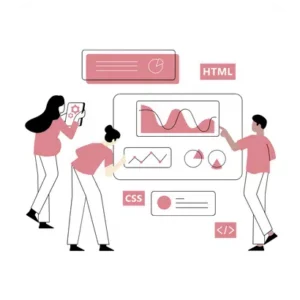 Understanding your business
I don't learn a lot about your business when you're at my office; that's why I try and get on-site whenever I possibly can. It's not unusual to learn more in a day on-site than I do from 1-2 months off-site. I only charge for expenses and not time to be on-site. I can also facilitate meetings on-site for campaign round-ups or reviews. I'm based in Shildon, Durham.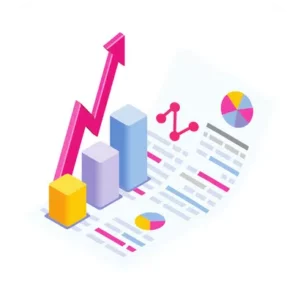 Knowing things many SEO/PPC experts don't...
Let me explain, not many SEO and PPC freelancers or internal staff understand EBITDA, GP or commercial underpinning. Both as an internal resource and consultant, the bottom line is a key objective – this has completely mitigated my focus on vanity figures and really honed in on the true commercial performance. I run P&Ls for my business too – having this commercial awareness can really help me move the right markers for your business – because I'm not just focused on ABL figures.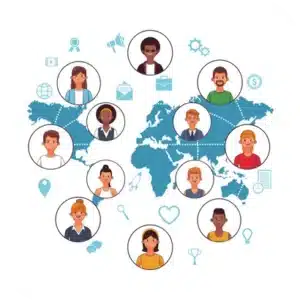 When it comes to getting results, I hate bottlenecks. When you need development, design or administration support, I have a wide network I can refer you to. I also have a full-time digital marketing executive and SEO executive who help support me with the heavy lifting. A key component to my success is my ability to remove bottlenecks in a cost-effective and rapid way – both through my network and supporting staff.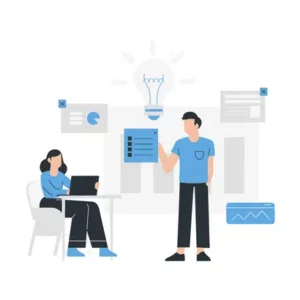 From problematic campaigns to accelerating existing ones
I work with some of the leading agencies within the UK – giving me access to a wide network of campaigns at various stages. This gives me an incredible network, experience and skill set that I can readily adopt to help any campaign. This dynamic way of working allows me to work on campaigns which may be problematic, at early stages or have hit stagnation.
What SEO Specialisms can I help with?
A major setback for many clients is the state of their website through a technical lens. Many clients often benefit right away from a full grounds-up SEO technical audit, covering all the essentials, quick wins and granular issues. I often operate these types of audits under a find-and-fix mentality; to prevent any bottlenecking with any developers or internal teams. Establishing a good foundation at this level will often benefit the campaign over the longer term and is often the first place I will look at when starting a new campaign.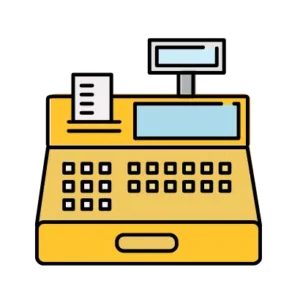 Growing Visibility to a Local Audience
Let's talk shop, bricks and mortar – or online, if you've got a local catchment area, growing visibility locally can be rapid and lucrative. Local businesses can often be so deeply entrenched in running their business that they overlook simple and progressive tactics to really engage a local audience with Search. I can provide expertise in local SEO to your business as part of my SEO service.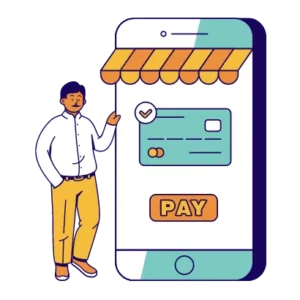 Increase Your Product Sales With a Robust SEO Strategy
Getting more product sales with SEO is more of a science than art – assessing margin considerations, short, mid and long term strategies and effective content support. It's a dynamic landscape when selling online and I can help all online businesses sell more with my organic freelance services.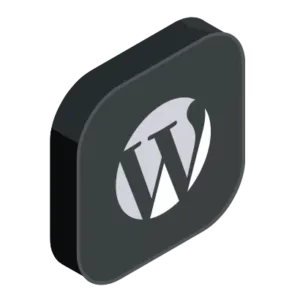 I've got over a decade of experience within SEO – clients with all different infrastructures, CMS and frameworks. WordPress shines through as the platform I'm most agile on – often being able to find and fix a lot of issues with minimal development support. It's a platform I love to use but I can also help with other platforms like Shopify and Magento.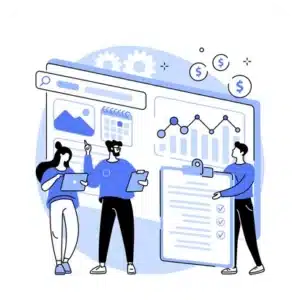 As someone who has been operating in the search industry for some time, I can diversify my services to support almost all business objectives. These range from lead generation all the way through to brand awareness, although I don't list all the areas I can support – I'd recommend getting in touch to see if I can help you if you can't see a specific service you need listed here.
Let's work together to unlock the full potential of your website's SEO...
Whether you need help with keyword research, content optimization, technical SEO, or local SEO, I can help you achieve higher search engine rankings, attract more targeted traffic, and grow your business online. Submit your details below, and I'll be in touch…
Have something on your mind?
I've tried to encapsulate all the key questions I am often asked by clients and prospects. Please don't hesitate to speak to me if you have any further questions. My head office is located in County Durham but I'm willing to travel to your office if you need someone to walk you through SEO in person.
My thoughts on AI generated content?
With the introduction of tools such as Jasper and ChatGPT, a lot of SEOs have turned to AI content creation. We strongly oppose this as Google penalises content that has been written by AI – we instead stick to the good old-fashioned way of creating content, writing it ourselves after thoroughly researching the topic. We do, however, acknowledge that AI tools can help in other areas; check out our breakdown of ChatGPT and how it can be used for SEO purposes.
Can I work On-site/In your office?
Yes, I work with a handful of clients whereby I physically work a full day within their office. My portfolio of clients that have on-site services often do better than solely remote, this is due to having the ability to really get under the skin of the business and understand it. Charges are my hourly rate + expense adjuster on where you are based in the world.
If you want link building as a singular service the answer is no – dedicated outreach is not something I can do exclusively. I do however provide support, either hands on or consultancy, around building the off-site strategy, which does include outreach but I often approach this under a strategy and not an isolated service.