What you can expect from my eCommerce SEO services
Regardless if you are trying to get an eCommerce store off the ground, or looking to run specific campaigns on a multi-million turnover website, you're in safe and experienced hands.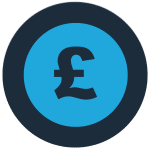 Growing sales will be at the heart of my eCommerce SEO service, there would be no point in embarking on a campaign if it won't pay for my management fees and lead to increasing sales.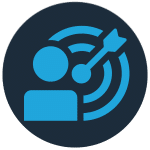 I'll help you increase your new customer recruitment rate through non-branded keyword rankings. New customers are often the lifeblood of growth due to their ability to increase other channel profitability like email.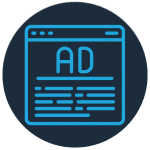 I'll help you unwind some of that reliance to PPC. Working with an expert freelancer such as myself will give you the best chance at getting organic channels contributing more to the wider business turnover.
Some of the amazing results & quotes I've accumulated

"We just gotta take a moment to give major props to Shane Parkins. This guy has been working his magic on our SEO and PPC campaigns at Runrug, and let me tell you – he's been nothing short of a game-changer!"
"Shane and his team are superb. Their knowledge of SEO and PPC are second to none."



"Shane produces practical strategies that deliver results. Whether you are thinking SEO or PPC, I'd hire Shane in a heartbeat. One of the best in the business when it comes to SEO and Paid Advertisements."
"Shane is immensely knowledgeable across a multitude of topics and has helped us deliver best in class analysis in several, highly technical briefs. We would have no qualms in recommending Shane as a proficient and reliable additional pair of hands to any digital team."
"Shane has helped us adapt a back-to-basics approach, conducting a full site revisit and overhaul. He and his team are heavily involved in all aspects - from swapping CRMs and rebuilding the site to improving our rankings. To top things off, the communication is great and we're able to squash any issues quickly and effectively."
"Shane is very easy to work with, he's responsive and gets down to the business immediately. Shane is very much results orientated which is super important when you work with targets, goals, budgets etc. That also means we are on the same page and trying to achieve the same results!"
"90% of the my clients find me through the service I'm offering here - SEO"
How can I help your eCommerce sales?
My clients absorb over 14 years professional experience into their business when they hire me, providing an industry leading track record when it comes to growing online sales with Search Engine Optimisation.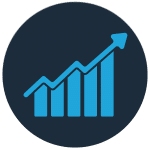 When low demand seasonality drops in, I'm in your corner. Looking at ways to maximise sales to deal with the dreaded dips. I'm also looking at ways to enhance increases in demand and grab commercial opportunities through SEO and organic traffic.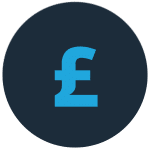 I'm one of the few SEO freelancers that will look at varying factors like GP and LVA. Not many SEO freelancers know what EBITDA is, this is what I focus on. I understand the SEO costs need to generate bottom line profit and something I really fixate on where possible.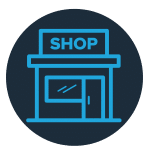 Working with some major retail brands, you can expect to receive significant support around footfall to bricks and mortar retail. If you're business that has a hybrid approach to online and offline, I work in cohesion driving performance in both outlets.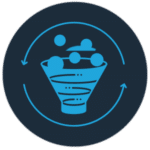 Many businesses I work with have a chronic issue with reporting. It's incredibly difficult to gauge success with a campaign without the correct reporting framework. Going beyond impressions and clicks through to true commercial performance.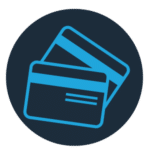 An aging customer base, without replenishment, can cause challenges. I help recruit new customers through search, allowing the wider marketing function to draw in second and third purchases. I do this through an obsession on non-branded keywords.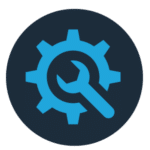 I'm effective at communicating tech information, resolving issues and enhancing performance. I'm  well versed working with most eCommerce platforms with the ability to prioritise tasks on commercial impact and implementation costs.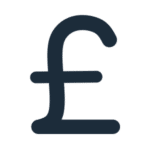 Enjoy pricing which makes sense – I charge for the hour, I'm not a believer in retained monthly contracts, value based pricing or fixed project costs. My invoice will always be reflective of the work that's gone into the account – in growing your eCommerce sales.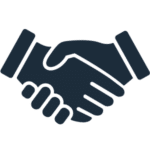 An expert you can lean on
Being one of the UK's leading SEO & PPC freelancers, I can help your business find results, quickly and sustainably. I'll be available to support your business through the channels I expertly manage, also on wider topics too, which are outside of SEO & PPC – such as full acquisition reporting.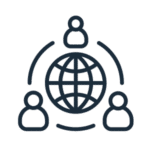 Bottlenecks can put the clamps on any successful campaign; to help eliminate this, I have a wide network of designers, developers, videographers, photographers, merchandisers and so on – all to help get stuff moving quicker and to being more effective.
Get a free, fast and in-depth proposal document, which will outline:
How I can specifically help your business.
How I work as a freelancer. 
My proposed commercials for the account.
Additional testimonials. 
And much, much more. 
Get in touch with me today to get the ball rolling – please note, sometimes I'm travelling or in meetings so can take a few hours to get back to you. 
I'm often asked these questions
If you need more information, please scroll down and submit your details and I'll be in touch as soon as possible.
How does eCommerce SEO differ?
eCommerce SEO differs from other strategies, such as local SEO, lead generation, or brand awareness. This particular strategy is focused on direct commercial terms of buying products and doesn't rely (usually) on a sales team or other moving parts. Areas such as Schema mark-up differ significantly and also have it's own unique challenges.
I've supported companies that have 9-figure turnovers through to smaller business just starting SEO for the first time. My approach is fully tailored to the stage, objective and ambitions of your business – applying over 14+ years experience to getting you the best possible outcome. 
Which platforms do I work with?
There isn't a platform I cannot work with, most of them do the same thing and as long as it allows me to do basic SEO functions, I can work with any of them. I do have hands-on experience with Magento, Shopify, Salesforce Commerce Cloud and WooCommerce/WordPress to name a few.