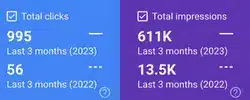 This website you're looking at is powered by WordPress, take a look at the results I've been able to generate within 12 months – in one of the industries where all my competitors 'know SEO'. That's over 4,500% growth in that image – for this very website.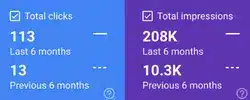 You'll see the results of this WordPress website globally near this section – let's look specifically at this page. I hope you found this page via Google – the main service I provide to my clients. That's over 750% growth in just 6 months of SEO work and development.
Simplifying SEO for WordPress

Whenever I takeover a new WordPress site it's very common to see SEO being attempted to some degree. It may be SEO plugins installed and badly used, key WordPress settings not properly utilised or perhaps the hosting is not optimised to run WordPress. I assess the current situation and where the low hanging fruit lies, this is often a very exciting time due to the rapid growth potential early on.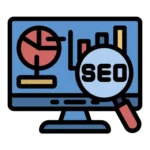 This website is built on WordPress – hosting some impressive positions. Once the settings, features and plugins are all driving better organic performance we can look to scale. Identifying new opportunities, keyword researching and executing a scale-up SEO campaign.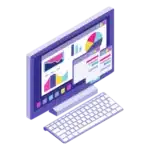 Rankings are just the start
Almost every SEO campaign I take over has one thing in common, tracking doesn't reflect a true ROI. Driving rankings are vanity tactics if it doesn't drive commercial performance. With WordPress, I'm able to create a full-inclusive reporting setup which captures the true ROI of SEO. This allows my customers to make an informed decision if SEO is worth scaling up or scaling down – a far better position to guessing if SEO is working or not.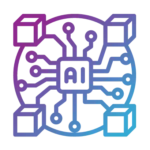 Sustainable SEO for WordPress
Rankings can completely change the outlook of a business – overtrading is a real issue. What I see time and time again is websites that rank really well, only to drop off the face of Google – I've never had a site do this but I observe frequently. I only use tactics which will pay dividends for years to come, providing strong resilience to algorithm updates – how? I provide user-centric SEO campaigns and don't test new ways to bypass the algorithm.
See the performance of this website
The website you're currently reading this text on is built on WordPress, a platform I chose to run my freelancer site. I've been able to squeeze a lot of performance into a very short period of time – in the video below is my most recent update on how the rankings and organic performance are doing to date.
Client Testimonials for Search
In reality, I carry out effective campaigns on all CMS / platforms, which is what I've been able to do for over a wide portfolio of clients. Below you'll see some testimonials from recent clients, covering all major platforms from Shopify, Wix, WordPress and Magento – even Demandware!
We've been working with Shane for several months now across a diverse range of SEO projects. He is immensely knowledgeable across a multitude of topics and has helped us deliver best in class analysis in several, highly technical briefs.
[Shane] brings in an incredible amount of experience and knowledge of the latest updates in Google and Bing. He fully understood our objective and has excelled and continues to drive success for our website.
True Commercial Performance
[Shane] is responsive and gets down to the business immediately. Shane is very much results orientated which is super important when you work with targets, goals, budgets etc. That also means we are on the same page and trying to achieve the same results!
Let's get you the SEO results you deserve...
Enhance your WordPress website's search engine visibility and drive targeted traffic to your business with my SEO consultancy. Submit your details below, and I'll be in touch to discuss how my WordPress consultancy can improve your site's SEO performance, content, and technical SEO…
Looking at SEO on a specific WordPress website build often comes with similar questions each time – here I've published the common ones. Please don't hesitate to get in touch if you have questions and it's not answered here – always happy to help.
I'm looking to re-platform, do you recommend WordPress?
WordPress is a robust platform, packing a ton of features for SEO – but when it comes to making a business decision on platforming a site, it needs proper due-diligence. Although I'm proficient in WordPress, it isn't a good fit for all business, I can help you find the best platform though.
When you work with WordPress for a very long time you understand the intricacies of the platform. This is really important for SEO for two reasons (why it's specific to WordPress), that is: 1) deploying changes are much quicker due to know the nuances of the platform and 2) I can often deploy workarounds if there are any bottlenecks with the developers. When we work with a different CMS, the build structure can vary from platform to platform whereas with WordPress there is a lot of consistency.
Do WordPress hosting environments count?
Yes they do and this is the first place I look – I've seen some sites running on HDD, PHP version 5.4 and plugins so outdated the site shouldn't even be live. Due to understand the resources with WordPress, it allows me to hone into key areas very rapidly.