Get Bing Ads working for your business
Most people I speak to will adapt a Google-first approach, perhaps setting up a relay between Google Ads and Bing Ads. Getting professional help with your PPC strategy can pay real dividends over the longer-term.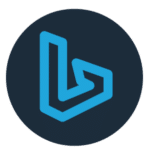 Over 1 billion people use Bing each month, don't stray into the trap of using Bing as an afterthought. Working with a PPC expert like myself will help you get the right strategy relevant to your business.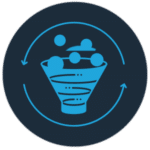 Working with an expert search freelancer can help you create a strategy for the bigger picture. What channel contributes what to sales, how we fine tune each channel and boost profitability in a business.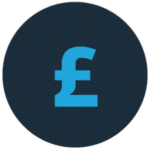 You won't find minimum length contracts here, I don't believe in minimum terms, % of spend or value based pricing. I'll charge on the time spent on the account at a rate that reflects my experience.
Receiving the below feedback is almost as good as getting the results.
"We saw his genius unfolding real quick, driving big-time results for our business in the UK and the US. But Shane's not just a tech whizz. He's got this incredible knack for breaking down the geeky stuff, making sure the whole team gets the picture. We're all on the same page, speaking the same language, and it's largely thanks to him. "
"The performance of our campaigns continues to improve with Shane on the job! Not only has he optimised our ADs to increase revenue, but he has taken a genuine interest in the company and portfolio. He always goes the extra mile, no matter the task, and has been a pleasure to work with. I would 100% recommend him"
"Nothing is an issue when working with Shane, he clearly knows what he's doing in his field and I would have no hesitancy about recommending him. We have seen our brand grow and gain busier traction online in a short period of time. Thanks Shane"
"Having Shane onboard to help drive and develop our Google Ad account was always a no brainer. He brings in an incredible amount of experience and knowledge of the latest updates in Google and Bing. He fully understood our objective and has excelled and continues to drive success for our website"
"Shane has been fundamental to our PPC efforts. He took the time to get under the hood of our business and strategize effectively. He's fast, thorough and extremely knowledgeable"
"Going into the workshop I didn't even know what PPC stood for, and Shane lowered the barrier of entry to all things SEO[/PPC]. Thanks to Shane, I now have the resources and knowledge to conduct a thorough analysis of our website and importantly, the understanding how to make improvements going forward. "
Typical Bing Ads Management Process
Although I say typical, each Bing Ads client I work with will have a tailored campaign approach, what I do find is that the overarching elements of the campaign are relatively consistent. As a freelancer, I don't have heavy operating procedures which allows me to be very fluid. Please just use this as a guide as intended and if you'd like a more tailored proposal, please do get in touch.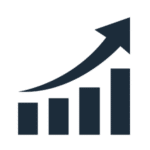 Having live data at your fingertips is one of the core reasons my services are so agile. I utilise Google Lookers Studio to coordinate multiple data points into one, easy to digest report – allowing you to hone in on how Bing Ads is contributing to your business.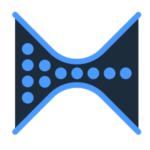 Various moving parts are involved within a successful search campaign. Bottlenecks can be a major draw back – I've got a robust network of freelancers who can help support with design, content and specialist areas when required,.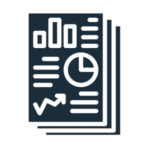 If growth is a key driver, I've got a proven track record with growing businesses within search; Bing is no exception. Defining success figures, both commercial and indicators can help set the foundations for successful scaling. 
Pass on your details here
If you need a second opinion, a proposal or to learn more about my Microsoft Bing Ads freelance service, please just input your details on the form here. I'll be in touch as quickly as I can – I'm always available for questions and support, either through this site or via LinkedIn.
The FAQ of Bing Ads Management
Here I'd like to showcase some of the typical questions I get asked when it comes to my freelance Bing Ads service. Please do get in touch if you'd like to discuss your campaign in more detail.
Do you just sync Ads with Bing?
Around 80% of my PPC management services lean towards Google Ads, but that doesn't mean I take this platform for granted. I'd typically work with you to make an assessment on the campaign structure but in most cases, I branch them off – creating a data-driven campaign between Google Ads and a separate one for Bing. In my experience you can typically get away with the regular sync (or limited sync) in smaller campaigns but as revenue starts to grow it can often require a dedicated Bing strategy – as what works for Google Ads, does not always follow through into similar performance on Microsoft Bing Ads.
How do I define success with Bing Ads?
Most agencies and freelancers I know, send a breakdown of money spent vs. money received through revenue. This figure is usually flawed in my experience and also builds the foundation for my report. The revenue generated from Bing Ads in this format often doesn't factor in returns, shifts in customer dynamics or persona and also rarely factors in lifetime value. Instead, I build you a commercial awareness report which showcases what each customer is truly worth over the longer term, bottom line assessment and reciprocal feedback to ensure the customers that are being recruited are aligned with your business.
Firstly, I do not charge based on the spending of your account – I quote based on the time required to grow your account in a profitable and sustainable way. It varies from client to client, I often look at management fee and spend as the total marketing cost – which means I'm using my fee within the ROI figures. Again, this is often overlooked when it comes to PPC management, some clients can get 300-500% ROAS but in reality, it can be 100-200% when you factor in fees. This risk is more so with Bing as media spending typically drops due to lower search volume. How I'd normally approach this is how much revenue I think you'd generate if you hired me to oversee your Bing Ads – all-inclusive of media spend but also my management fees.