How I help raise your local organic visibility
Locality can be a major factor for prospects and also businesses; targeting users within a specific geographic area requires a robust and expert strategy – here is how I've helped some of the largest UK retail brands, the smallest startups and most ambitious brands.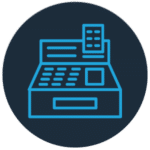 All the Local SEO campaigns that I manage – all have commercial performance as the core objective. I don't just increase rankings, impressions and clicks – I help provide true commercial value.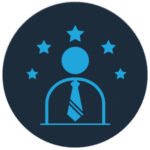 Get 14+ years of professional SEO experience injected into your business. Partnering with a leading UK search expert will help you drive results more sustainably and quicker.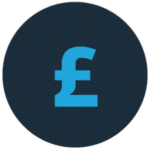 You won't find contracts, retainer fees, value based pricing or project pricing. My fees fully revolve around the time I put into the campaign; which gives my clients confidents of second-to-none value.
How does this site currently rank?
Over 14 years within the industry, I'm one of the top SEO experts – so how does my website rank? Well I'm pleased you asked – you can view the video here for a full breakdown. 
90% of my clients find me via Google (the service I sell). 
5% of my clients come from referrals. 
5% of my clients come from social media, such as my LinkedIn.
If you want to work with me, please complete this form for a free proposal and further details on my services and processes. 
Some kind words from existing clients
I work exceptionally hard for all my clients and when I receive feedback, I just want to shout about it – read three testimonials I've received over the last few weeks.
"We just gotta take a moment to give major props to Shane Parkins. This guy has been working his magic on our SEO and PPC campaigns at Runrug, and let me tell you – he's been nothing short of a game-changer!"
"Shane is absolutely amazing. Very professional and knowledgeable."
"Shane and his team are superb. Their knowledge of SEO and PPC are second to none."
"Shane has taken our business fully online and drives an incredible amount of leads each month - from a complete standing start. This includes increased calls, enquiries and ultimately pounds and pence through turnover."
"We've been working with Shane for several months now across a diverse range of SEO projects. He is immensely knowledgeable across a multitude of topics and has helped us deliver best-in-class analysis in several, highly technical briefs. We would have no qualms in recommending Shane as a proficient and reliable additional pair of hands to any digital team."
"Shane is very easy to work with, he's responsive and gets down to the business immediately. Shane is very much results orientated which is super important when you work with targets, goals, budgets etc. That also means we are on the same page and trying to achieve the same results!"
"Shane delivered a very informative SEO workshop for Durham City Incubator which really helped the start-ups on the programme. Shane shared his SEO experience by providing a step-by-step approach to developing a clear SEO strategy, debunking many SEO myths and providing some great tools to help."
Ready to drive more traffic to your website? Let's talk Local SEO...
Get a quick proposal that is free, specific to your business and covering how I help businesses (of all sizes) achieve significant growth in local SEO. Please note, as a freelancer, occasionally I may be in meetings, out of the office or in a bad signal area; if you call, I'll call you back as soon as I possibly can. Completing the form is often the best method, or email, as I will aim to get back to you within a couple of hours.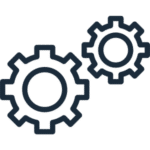 Communicating technical areas of SEO effectively is a skill I've developed over the years. I can also get technical errors fixed and your website working to its full potential. Read more on my tech SEO services here.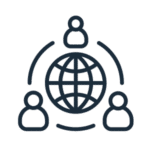 Nothing worse than starting a campaign, having high hopes and progress is halted due to not having certain expertise. I come with a wide network for other vetted freelancers from design to development.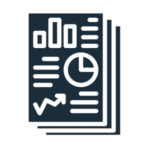 We can't know how effective your local SEO campaign is without the correct reporting. I create robust, transparent and built for purpose reports, putting key metrics at your fingertips whenever you need it.