Why do you need a PPC audit?
PPC can have a lot of moving parts to it – I often speak to business owners who have had several managers influence the account over the years, struggles with internal team skills or just need an outside expert opinion to ignite growth. I provide over 14 years experience into your account, giving it everything I've got and know to help you grow the account. The outcome will be clarity on the account performance and practical steps you can take to grow commercial performance.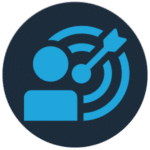 Getting in front of the right person, at the right time, at the right price is one of the core skills of PPC. Within the audit I'll go back to basics and ensuring we are achieving the right targeting.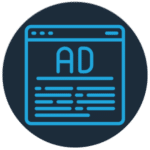 You're biggest lead qualification tools is your ad, the wrong messaging at this stage can cause unnecessary spend. I'll help you align adverts with your core market, keywords and website.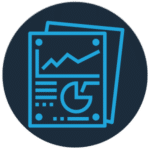 No business can make effective decisions on PPC performance without the correct data. I'll audit the full conversion reporting system ensuring we have the full picture on what's going on.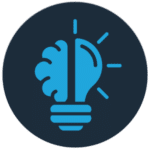 Sometimes I see the wrong action being taken by account managers. This is unfortunately a key part of the audit process and risk for all businesses. I'll help you get back onto the right footing.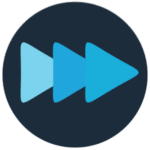 A problematic account I see often is ones built a long time ago and not maintained, using old technology and often requiring an audit because it no longer works. I'll help modernise your account.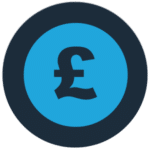 Turnover is not the be all and end all, GP considerations can play an important part – I'll help elevate your view on true commercial performance and look at life time value of clients too. 
Great client feedback comes from hard work and great results.
Delighted to share with you some of the kind words I've received on the back of the hard work I've put in for my clients. 
"If you're looking for someone who knows the ins and outs of SEO and PPC, and can seriously move the needle for your business – Shane's your man. Kudos to Shane for the elite-level support, guidance, and the massive value he's brought to Runrug. Here's to even more success on the horizon!"
"Shane has taken our business fully online and drives an incredible amount of leads each month - from a complete standing start. This includes increased calls, enquiries and ultimately pounds and pence through turnover."
"The performance of our campaigns continues to improve with Shane on the job! Shane always goes the extra mile, no matter the task, and has been a pleasure to work with. I would 100% recommend him if you're looking to get the most out of your Google budget :)"
"Having Shane onboard to help drive and develop our Google Ad account was always a no brainer. He brings in an incredible amount of experience and knowledge of the latest updates in Google and Bing. He fully understood our objective and has excelled and continues to drive success for our website"
"Shane produces practical strategies that deliver results. Whether you are thinking SEO or PPC, I'd hire Shane in a heartbeat. One of the best in the business when it comes to SEO and Paid Advertisements."
"Nothing is an issue when working with Shane, he clearly knows what he's doing in his field and I would have no hesitancy about recommending him. We have seen our brand grow and gain busier traction online in a short period of time. Thanks Shane"
Shall we get a call booked in?
If you want to know more about my PPC auditing service, or perhaps you want a chat about PPC in general, please submit your details or get in touch via the contact details in the header of this site.