My effective and sustainable strategies have consistently propelled my clients' large e-commerce sites to the forefront of their respective industries. Below you'll see a recent example of a site that I have helped to grow – our primary goal with this client was to improve their site-wide rankings to get into positions where the site could generate clicks. As you can see, this client has seen a significant improvement in the average position of the site (lower being better of course), moving from 40.3 to 21.5. The number of clicks on the site as a result of our work increased by 60.31%.

Improving Your Demandware Sites' SEO
Within the framework of my SEO consulting services, I offer a specialised solution tailored for Demandware/Salesforce Commerce Cloud. I help my clients in improving the organic rankings of their e-commerce sites, paving the way for increased traffic and ultimately, increased sales. Get in touch and let me walk you through how we can improve your site.

Note – Demandware was rebranded as 'Salesforce Commerce Cloud' back in 2016 – these two names refer to the same e-commerce platform.

Once I gain access to a Demandware site, it's very common to observe varying levels of SEO attempts. This might be SEO plugins being mis-used, underutilised Salesforce Commerce Cloud SEO settings, or the hosting configurations not being optimised for the platform. This is a common sight as a lot of SEOs will make recommendations which don't align with demandware. I always like to start off by evaluating the existing scenario and identifying opportunities for rapid growth. This is often a very existing time as we pick all the low-hanging fruit and yield impressive gains early in the campaign.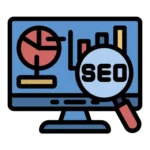 Once we've picked all the low-hanging SEO fruit and your site's performance has seen improvements, we can look to scale our efforts. At this stage, we'll locate new opportunities for growth by conducting thorough keyword research and competitor analysis. This will help us formulate a scale-up SEO plan.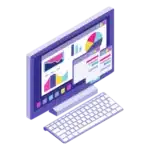 Tracking Commercial Performance & ROI
A common thread among the SEO campaigns I assume control over is the absence of tracking true ROI (the return that you earn on your SEO investment). By only tracking rankings, clicks and impressions, you risk focusing on vanity metrics which is why I set up an all-encompassing reporting framework which effectively tracks revenue from organic search and the ROI yielded through our SEO efforts. This empowers my clients to make well-informed choices regarding the expansion or contraction of their organic efforts.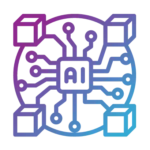 Sustainable SEO for Long Term Benefits
Increased rankings possess the potential to revolutionise your business. Yet, the pivotal factor lies in the methodology employed in attaining them. When sites have been optimised using 'quick win' strategies that aim to "game" search engines in attempt to increase rankings and traffic, it common to see massive growth in the space of a few months, only for those to plummet when Google releases a new core update. I focus on providing user-centric, sustainable and ethical SEO campaings that will withstand algorithm updates and provide your business with long term benefits.
Client Testimonials for Search
I've been in this industry for well over a decade now, during which I've worked with all major CMS/platforms including Demandware (Salesforce Commerce Cloud), WordPress, Magento, Shopify and wix – No matter what platform you're using, I can deliver an effective and specailised campaign. Below you'll see some testimonials from clients who utilise these platforms.
We've been working with Shane for several months now across a diverse range of SEO projects. He is immensely knowledgeable across a multitude of topics and has helped us deliver best in class analysis in several, highly technical briefs.
[Shane] brings in an incredible amount of experience and knowledge of the latest updates in Google and Bing. He fully understood our objective and has excelled and continues to drive success for our website.
True Commercial Performance
[Shane] is responsive and gets down to the business immediately. Shane is very much results orientated which is super important when you work with targets, goals, budgets etc. That also means we are on the same page and trying to achieve the same results!
For a full breakdown of my experience and more testimonials from happy clients, head over to my portfolio page.
Let's get you the SEO results you deserve...
Amplify the search engine visibility of your Demandware website and drive targeted traffic to your business through my SEO consultancy services. Use the below form to get in touch with me and discuss how my SEO consultancy can elevate your site's performance in a sustainable and commercially focused manner.
Salesforce Commerce Cloud SEO FAQs
Prospect clients utilising Salesforce Commerce Cloud often ask me similar questions – here I've addressed the two most common ones. If you have any additional queries, please feel free to reach out – I'm more than happy to help.
How much do my Shopify SEO consultation services cost?
Monthly retainers simply don't make sense as the workload required differs each month, so instead I opt for hourly billing. I offer two distinct pricing models: one for direct clients and another for marketing agencies. For businesses, the rate is £50 per hour (plus VAT) or £300 per day (plus VAT). On the other hand, marketing agencies are billed at £400 per day, accounting for the additional complexities involved in our collaboration.
How is Demandware SEO different than Regular SEO?