Team up with the leading Ads Freelancer.
"PPC Knowledge second to none" and "One of the best in the business when it comes to paid advertising" – some of the feedback I've received from clients (see them below). Here's some compelling reasons to talk to me about your Ads.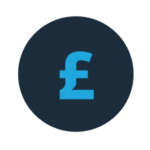 I work fast – getting to know your business and objectives quickly. Applying 14+ years experience to help squeeze performance from your account.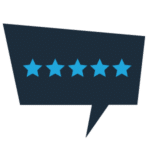 You're more than a client to me, I work incredibly hard to grow your business. I'm in the account more than you, challenging performance and supporting you every step of the way.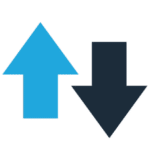 I'll frame the true commercial performance of your account in ways you'll likely have never seen before. Allowing you to track how the calculated work I'm doing is improving your business. 
Behind every client quote is hard work, lengthy planning and my best efforts. 
"Shane has been working his magic on our SEO and PPC campaigns at Runrug, and let me tell you – he's been nothing short of a game-changer!"
"Shane always goes the extra mile, no matter the task, and has been a pleasure to work with. I would 100% recommend him if you're looking to get the most out of your Google budget :)"
"Shane produces practical strategies that deliver results. Whether you are thinking SEO or PPC, I'd hire Shane in a heartbeat. One of the best in the business when it comes to SEO and Paid Advertisements."
"Shane has been fundamental to our PPC efforts. He took the time to get under the hood of our business and strategize effectively. He's fast, thorough and extremely knowledgeable"
"We have seen immediate AdWords results, Shane's advice and knowledge have been invaluable in helping us to plan our future strategies for online growth."
"Shane is very easy to work with, he's responsive and gets down to the business immediately. Shane is very much results orientated which is super important when you work with targets, goals, budgets etc."
"Shane brings in an incredible amount of experience and knowledge of the latest updates in Google and Bing. He fully understood our objective and has excelled and continues to drive success for our website"
"Nothing is an issue when working with Shane, he clearly knows what he's doing in his field and I would have no hesitancy about recommending him. We have seen our brand grow and gain busier traction online in a short period of time. Thanks Shane"
"Shane and his team are superb. Their knowledge of SEO and PPC are second to none."
Google Ads management, without compromise.
Transparency is a huge part of my success as a freelancer. Centric to my service are some fundamental areas I'd like to tell you about before hitting that contact button.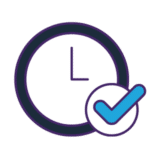 Being let down by freelancers, or agencies, can harm your business and faith in a vendor. I'm in high demand but I'll always be available to support you and attend meetings, on time, always.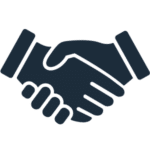 You'll deal directly with me, the person doing the work – I don't resell campaigns to other freelancers. It's really important for you to know it's a possibility for some service providers.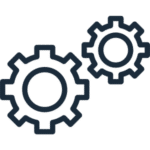 From working with charity grants through to restrictive and legislated industries, I've had great exposure and experience to the industries which fall outside of typical management services.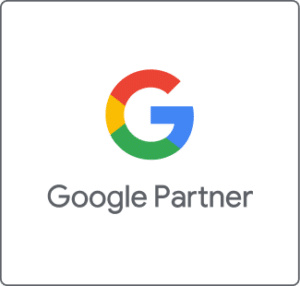 If you want to hear more, have a tailored audit carried out or just want to understand my services better, please input your details in the form here and I'll get back to you as soon as I can. I look forward to hopefully working with you and helping drive strong commercial growth from Google Ads.
Here are a few more questions I hear frequently
If you need help with Google Ads, please get in touch – but if you want to explore the market for support, here are a few questions I hear frequently. By all means, please do get in touch if you want me to walk you through anything or answer any questions you may have.
Can I train in-house staff or support them?
Yes. When you hire someone internally it can be costly to send them on endless training courses; not really sure if they are getting any benefit from it. It can also be difficult to engage with an agency for support as this traditionally isn't their model. With a freelancer such as myself, time is the main commodity – so I can be working on your account, providing strategic advice or carrying out training. I can provide on-site workshops and training too but I do charge for expenses on top of my hourly rate.
Can I give you discrete access to my account?
This can be difficult depending on what access the other vendor has to the account. I will always ask for read-only access to any account for an audit purpose – which can be seen by another PPC manager. I can audit PPC in other ways without direct access and I would recommend speaking to me directly so I can walk you through this.
We've tried Google Ads, how can you make it work?
My approach is slightly unique to the traditional agency model, I'll often start very small and with a campaign that is heavily restricted. I'll often drip feed budget into the account to test and then when profitability is established, I'll scale up. This allows me to really hone in on the business, understand the account and always adapt profitability on a lower spend. The downside of this is progression is very slow but the budget is always saved – if you need someone to bring on an account rapidly and blindly, I'm not the freelancer for you. My approach is always cautious to preserve the budget and increase profitability.
Can I do white label PPC management?
I work with some of the UK's largest agencies – I can work under your brand. If you are an agency looking for some help with your clients then please do get in touch. I do have agency partners where I will work in the back office as a hands-on freelancer and occasionally I'll be managing the client directly.